---
---

Eliminate The Source of Your Back Pain and Restore Your Natural Back Curve
Sometimes The Easiest Solution Is The Last Thing On Our Minds.
Spine Stretching Wow Bow Is A Lumbar Extender That Is Used To Loosen Up Tight Muscles And Relive Back Pain Caused By Excessive Flexion, Pain Due To Overworking, And Poor Spinal Alignment And Posture.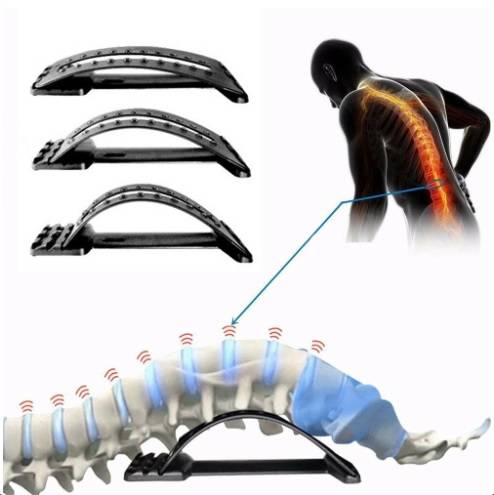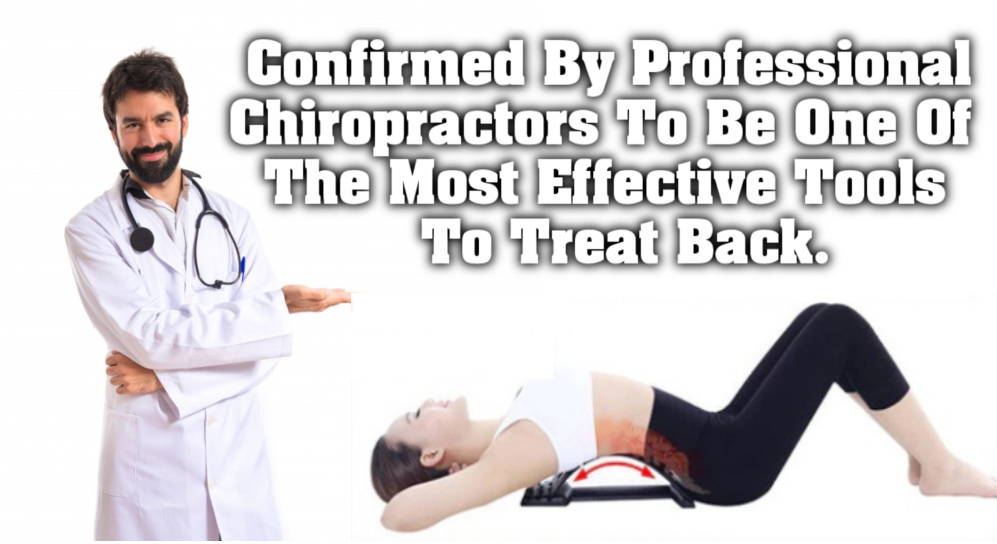 When Lying Down On Spine Stretching Wow Bow, Gravity Allows The Front Of Your Body To Effortlessly Stretch Out And Upwards, And The Surrounding Muscles Start To Relax, Gently Decompressing The Discs In Your Vertebrae, Realigning The Spine, Relieving Tension And Pain.
You'll Be Amazed By How Good You Feel After Just One Use!
As You Get More Advanced And Flexible, You Can Adjust The Curve On The Arch To A More Advanced Setting, And In No Time, You'll Be Walking Taller, And With More Confidence As Your Posture Will Improve.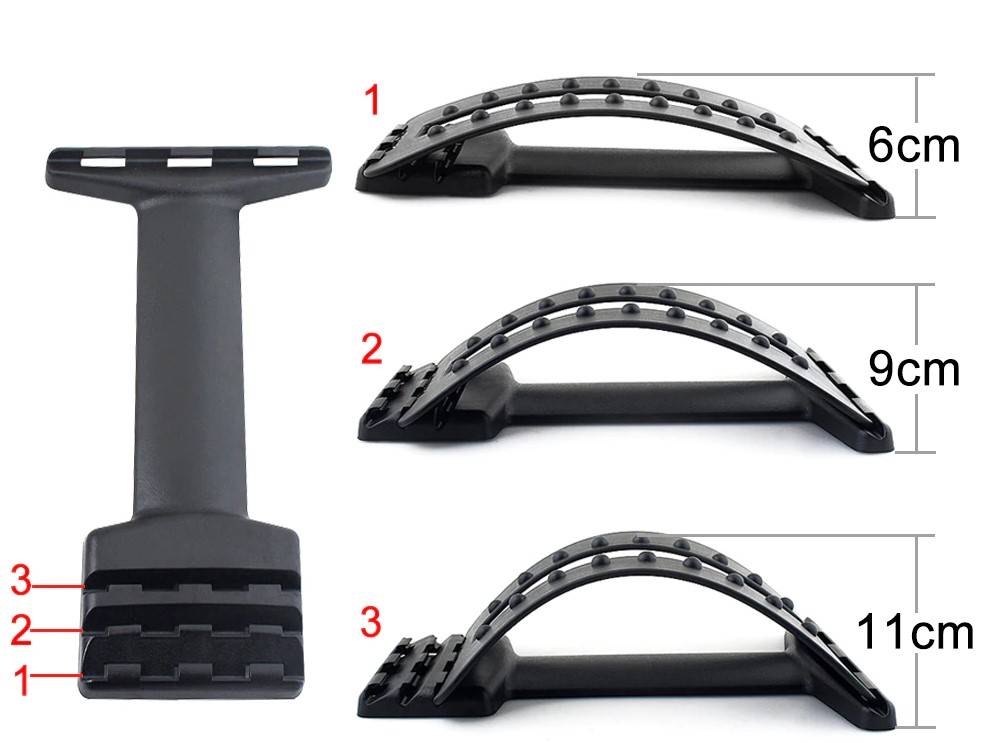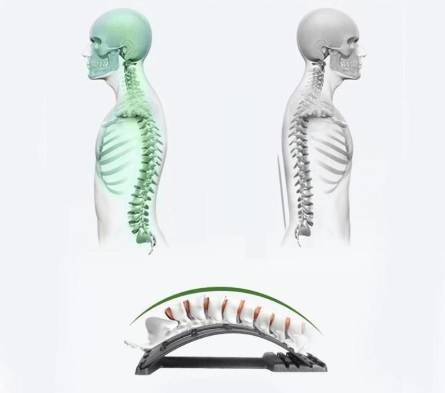 Unlike Imitation Products That Break Easily, Spine Stretching Wow Bow Is Designed To Last, Using Thick Hi Tech ABS Plastic For Durability And Longevity.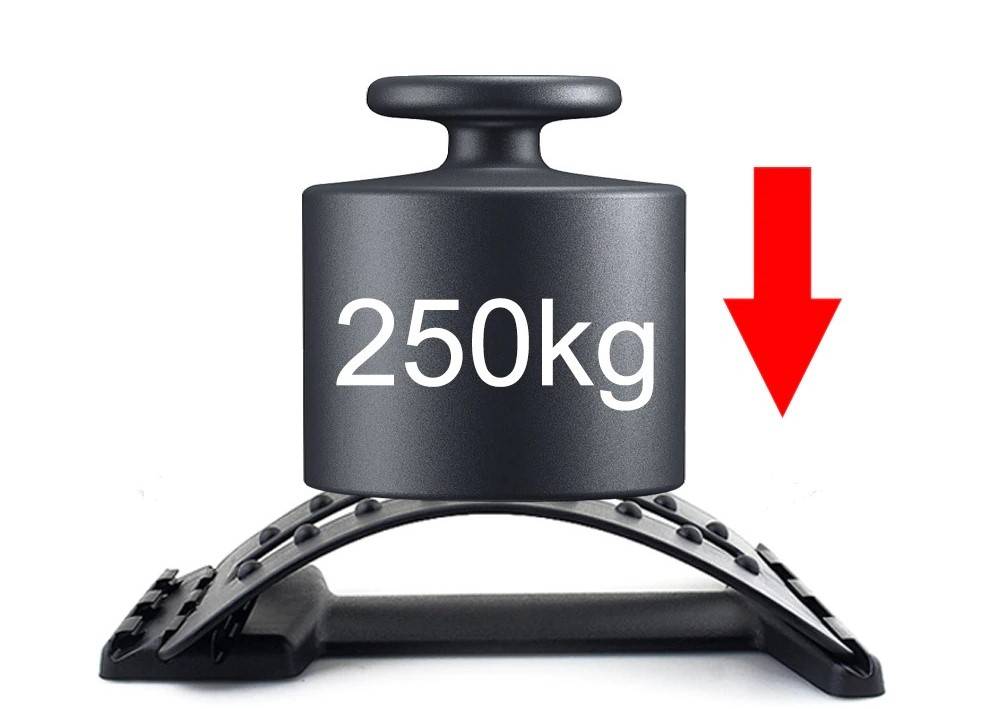 The Spine Stretching Wow Bow Includes the Trigger Point Massage Top, Which Has Nodes On Either Side Of The Spine Cradle To Provide A Massage Effect To The Trigger Points Along The Spine.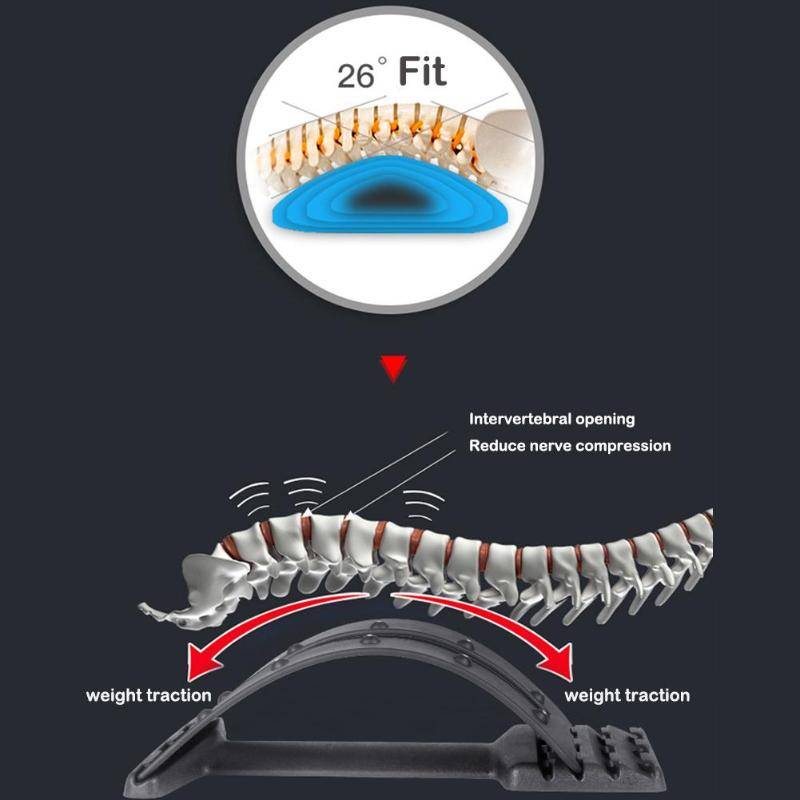 Simply Use For 5 Minutes,Twice A Day For Optimum Results.

It can also help relieve some other types of back pain, such as:
✅ Lower Back Arthritis
✅ Spinal Degeneration
✅ Bulging Discs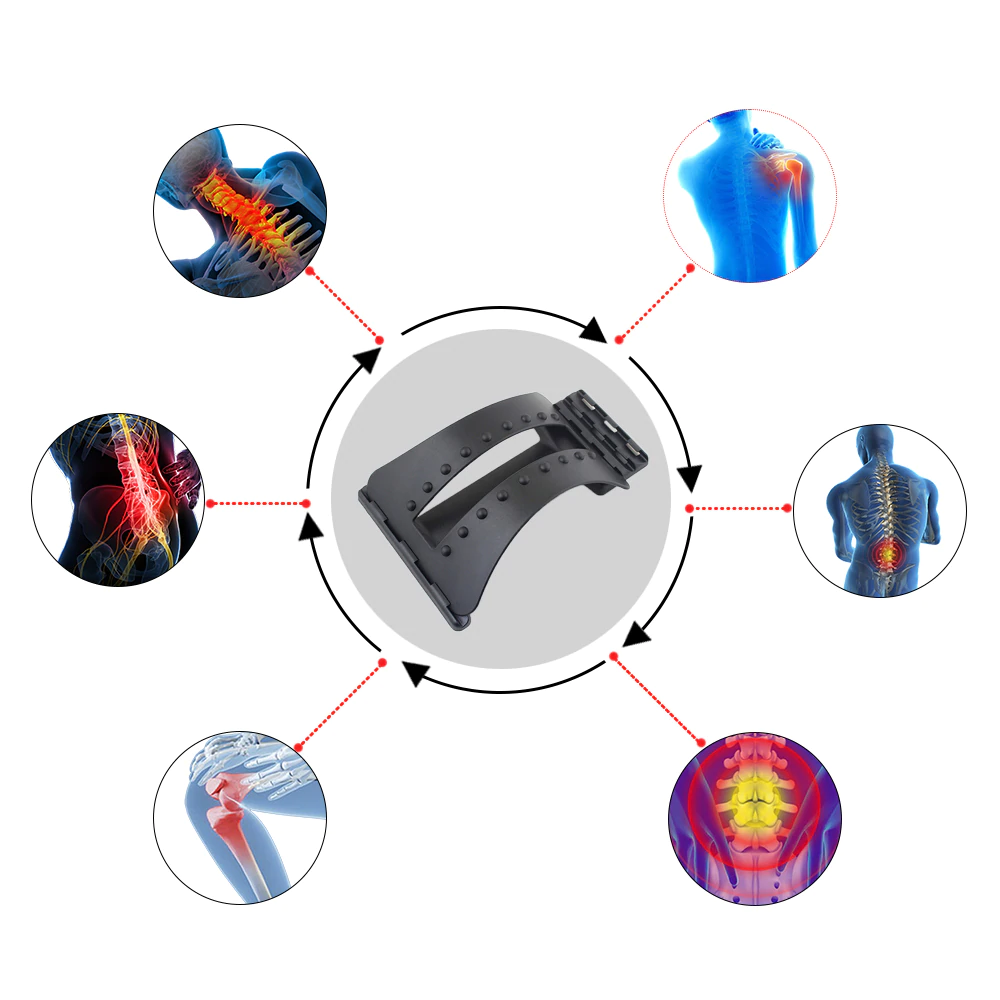 Features:
✅ The Spine Stretching Wow Bow is designed to make stretching your back easy, safe, affortable and enjoyable.
✅ Easy to use home treatment for spine problems.
✅ Preventive care device for your spine.
✅ Multi-level adjustment arch for greater reach.
✅ Compact in design & portable - can fit nicely in luggage.
✅ High quality & durable materials.
---