---
---
Surround yourself with these beautiful crystal lotus flowers, put them close to a window and they will reflect sunlight and peaceful energy in your environment. This amazing Handmade Candle Holder will look unique in every home regardless of your interior style.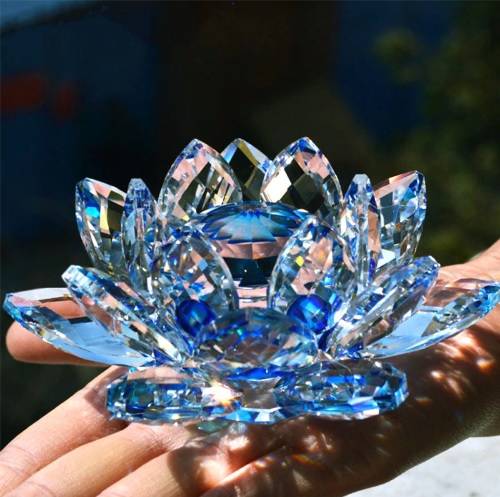 Lotus is one of the most powerful enhancers for good luck and romance and if you place it in the South-West it provides auspicious luck for home and business. You can also place it in the center of your home or business to enhance wealth and overall good luck.
The lotus crystal flower is the best form of Feng-Shui symbol to emit good chi for a more peaceful and clear mind for those intending to set important goals and achieving them. Crystals draw positive energy to your space.
Buy This Handmade Glass Crystal Lotus Flower Candle Holder Today for only $19.99
(FREE WORLDWIDE SHIPPING)
NOTE: We offer FREE Shipping but because of high demand please allow 3 to 22 days for delivery
---