---
---
BRING COLOR INTO YOUR HOME WITH THESE BOHO ROUND SHAPE FLOOR OR SOFA CUSHIONS WITH HAPPY POMPOM BORDERS.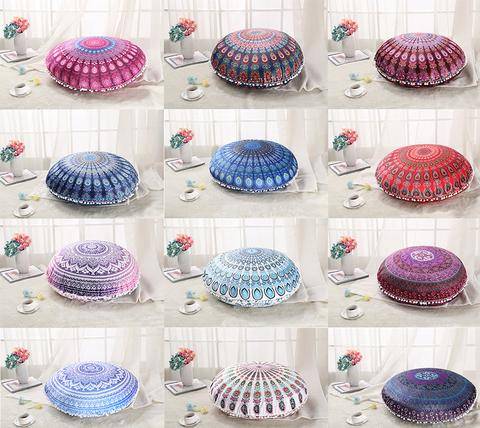 Imagine moving dinner parties to the floor, lounging with a reading book, or creating a magical, comfortable playroom. These beautiful mandala floor pillows are for everybody who enjoys sitting or lying on the floor. This is a really easy solution.
DECORATIVE AND COMFORTABLE CUSHIONS ARE A GREAT IDEA.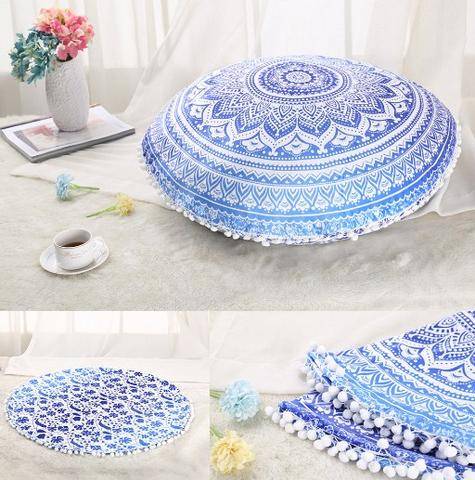 Perfect for reading, meditating, or just relaxing on. The covers are made using your favorite mandala patterns. Those dreams are now a reality. Soft, comfy, and oh-so-pretty round floor pillows that are just right for your home.
These Beautiful Pillows include pillow core. Great as a meditation pillow, kids playroom, or as an accent pillow on your bed.
It would be perfect to decorate your home by using our super soft pillows on sofa, chair, bench or bed. They will immediately change the atmosphere in your home!
Material: 50% cotton, 50% Plush
Quantity:1 pc
Size: 29" * 29" (75*75cm)
18" * 18"(45*45cm)
Hurry up! They are selling very fast !

NOTE: Because of high demand please allow 3 to 21 days for delivery
---