---
---
!!!
It's estimated that 3.6 billion plastic toothbrushes are used worldwide every year, with the average person using 300 in their lifetime. Unfortunately, roughly 80 per cent of these end up in the sea, where they pose a risk to marine life and habitats.
Replacing your toothbrush is a huge step towards a better and cleaner world!
Small change in your life is a massive change for our beautiful planet!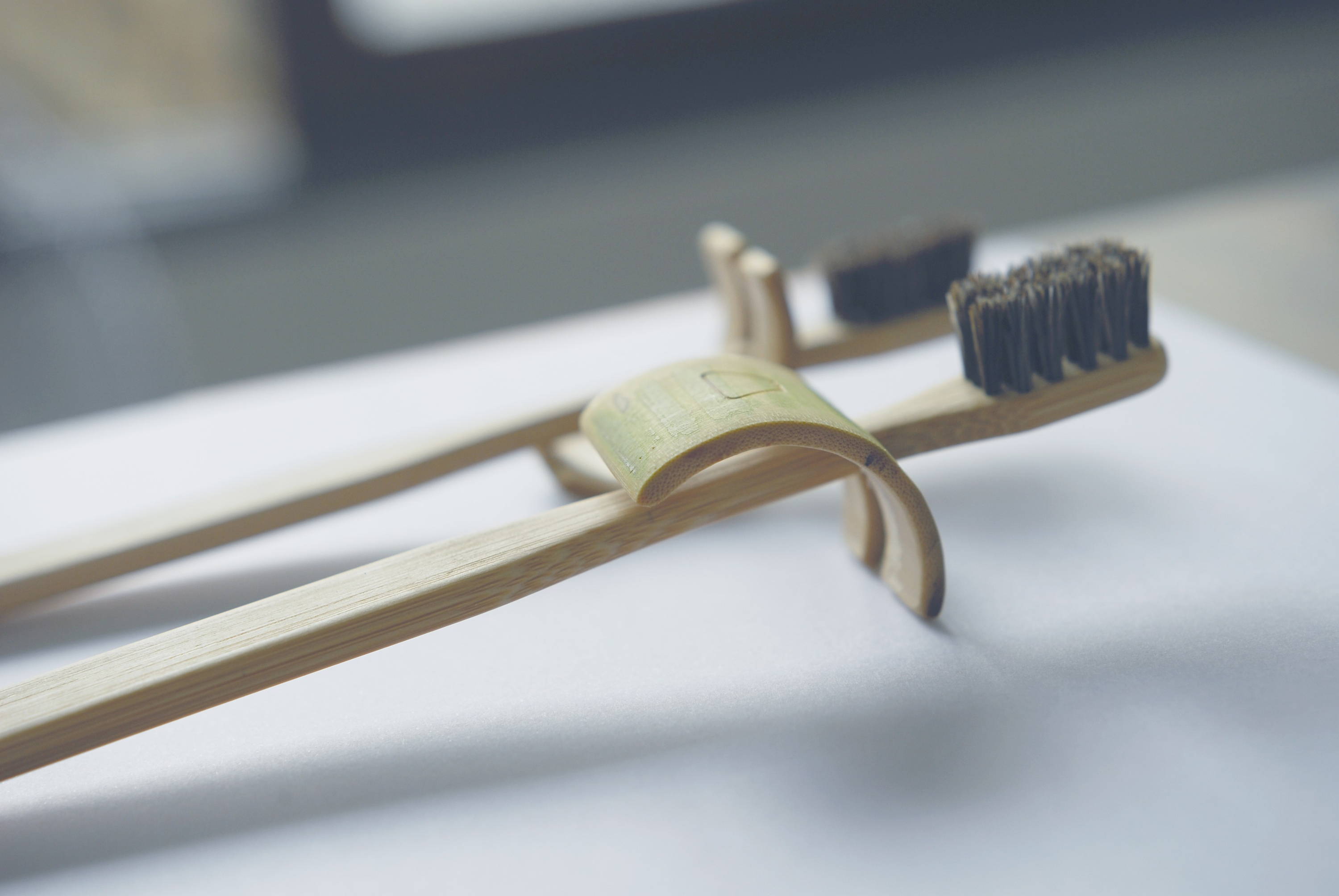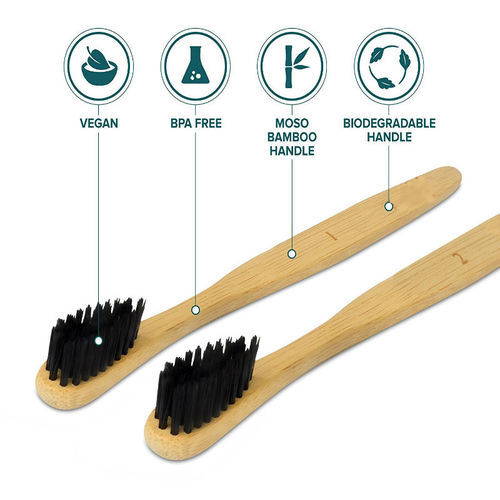 Dentists also recommend bamboo toothbrushes!
Made of biodegradable bamboo, this high-quality and eco-friendly toothbrush is naturally antimicrobial and water-resistant, its charcoal bristles are known from teeth whitening properties. Charcoal bristles are firm enough to sweep and capture bacteria from around each tooth, they also are medium hard so they don't irritate the gum. They Massage your teeth and gums for good oral health.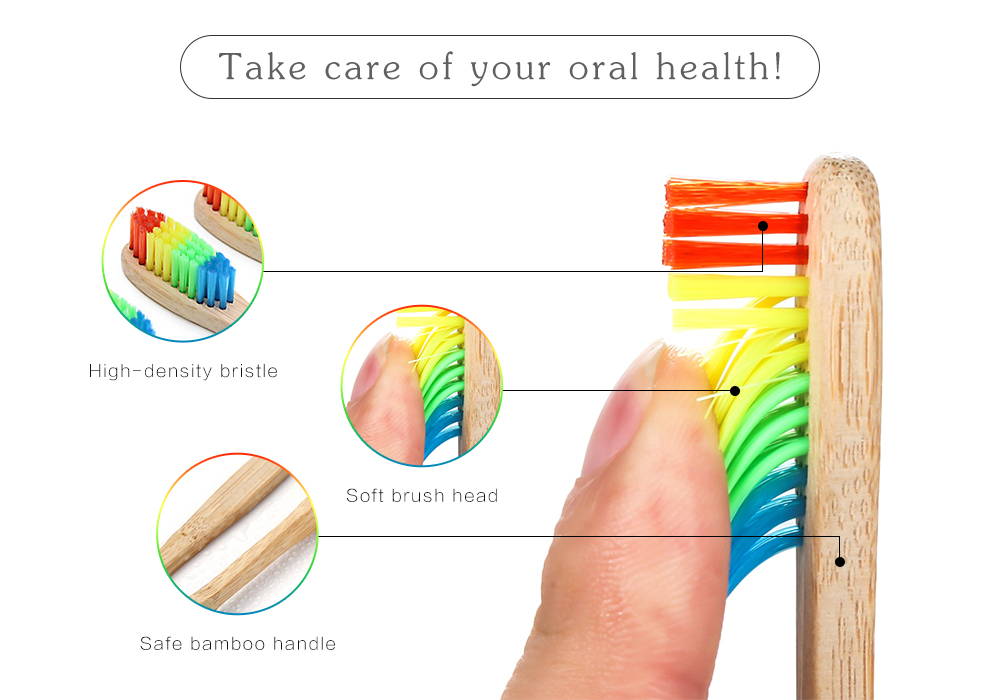 That means you can really start paying attention to your oral health without the worry of contaminating the environment.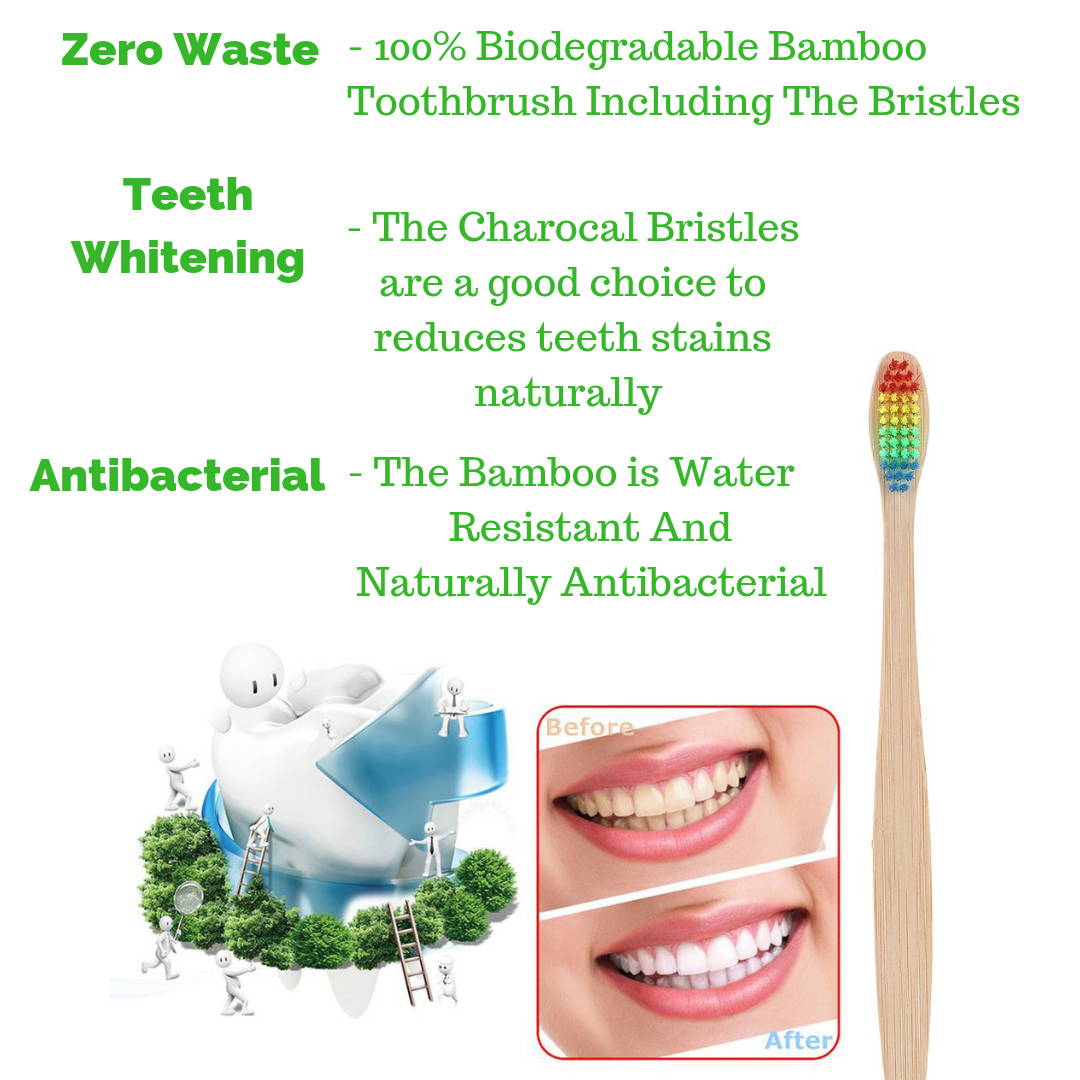 You can SAVE $10 by buying a pack of three, ideal for families.
---